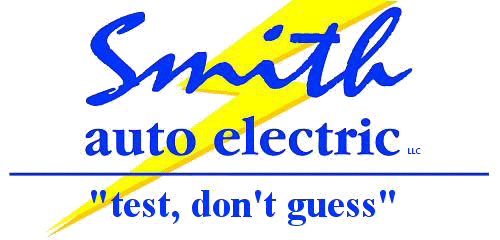 What we do at Smith Auto Electric !

Complete Rebuilding of Starters, Alternators and Generators:
We repair all types of automotive and industrial units, including DC motors of all voltages. We can test and supply all makes of DC voltage regulators. We also repair and supply DC hydraulic motors for lift-gates and marine tilt / trim motors. Contact us for all of your DC electrical needs or questions.

Rebuilt Starters and Alternators:
We have a complete line of rebuilt units ready to go covering automotive and industrial applications. We carry a complete inventory of units to fit most foreign automobile applications. In addition to this, we stock many of the heavy duty starters and alternators in 12 and 24 volts to keep down-time to a minimum, for our commercial customers on the go. We still receive many calls to repair many of the older 6 volt units and still have many parts to fit these units in stock. In addition we can furnish 12 volt alternators and starters to convert these systems to 12 volts. We have four experienced rebuilders in house to repair any industrial unit that we do not carry and quickly get you up and running again. Give us a call and we can advise you ahead of time on this. Here's a list of some of the brands of starters and alternators we carry parts for:

Bosh - Used on many automotive and industrial applications. Bosh is seen on many of the European vehicles.
Chrysler - Alternators and starters used on Chrysler vehicles.
Delco Remy - Still the most popular units in our area in automotive, commercial fleets and industrial.
Hitachi - Alternators and starters used on many of the foreign vehicles, both automotive and industrial.
Iskra - Industrial alternators and motors used on a variety of applications.
Lucas - Seen on many of the English vehicles, it is also used on Ford and Massey Ferguson tractors here in the USA.
Magnet Marelli - Alternators and starters used in automotive and agricultural applications.
Mitsubishi - Alternators and starters used on many foreign applications. Mitsubishi alternators are used on some of the Ford vehicles.
Motorcraft - Alternators and starters used on Ford vehicles in automotive and industrial applications.
C. E. Niehoff & Co. - A company that has industrial and heavy duty brush less alternators used primarily on agricultural and emergency vehicles.
Nikko - Units used primarily for industrial applications.
Nippondenso - Alternators and starters seen on a wide variety of equipment, both automotive and industrial.
Prestolite - This company has purchased the former Motorola and Leece Neville companies and now offers products under the Leece Neville and Prestolite name.
S.E.V. Marchell - Alternators used primarily in Marine applications.
United Technologies - Starters and industrial motors used in many small engine, winch and light industrial applications.

On Vehicle Trouble shooting and Repair:
Complete analysis of electrical problems on your Car, Van or Pickup. We can install alternators and starters along with other electrical repairs to your vehicle. We can also do installation of add-on components.

Complete RV Electrical Repair: We can solve all types of electrical problems on your RV. We can handle multiple battery system problems, along with complete repair of your Converter or Isolator system. In addition we can handle your 120 volt AC needs whether it be Transfer Switch problems or your AC Generator. We can also handle solar power systems.

Sure Power Industries:
We stock the full line of Sure Power products including:

Battery Isolators
Duvac II Converters and Equalizers
Super Duty Flashers
Voltage Reducers
Battery Separators

Batteries, Cables and More:
We have a complete line of automotive and industrial batteries to meet your needs. We carry a complete selection of battery cable ends and welding cable to custom make your battery cables or any special needs such as disconnect switches. We also can custom make speedometer cables and ratio boxes to fit most automotive and industrial needs and carry a complete line of gauges. We can correct most speedometers reading incorrectly due to tire size changes etc, by using a ratio box. We carry a variety of DC lights and can meet most of your lighting needs. These are only a few of the things we can do, so contact S.A.E. for any electrical needs you may have.

Return to top

---
Smith Auto Electric
12 South 3rd Avenue
Yakima, Washington 98902
USA
---
Telephone (509) 453-8275
Toll Free (800) 822-0819
Fax (509) 453-8294
[email protected]
---
---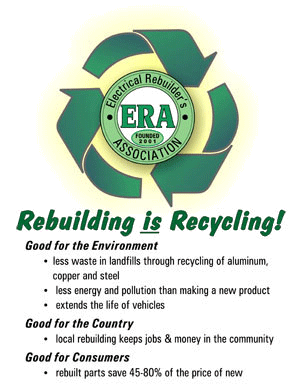 ---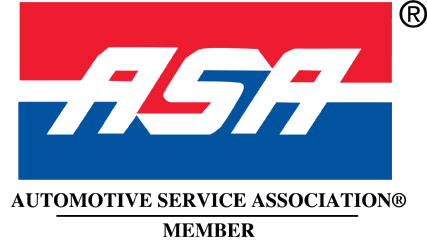 ---

The internet store page is maintained by Matt Louis.