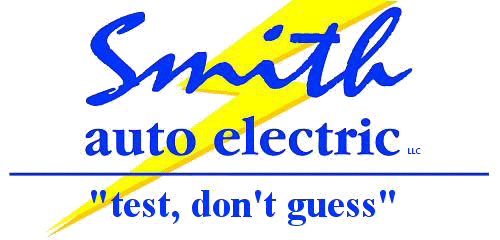 The

Battery

by

East Penn Manufacturing

Smith Auto Electric is proud to be a warehouse distributor of Deka Intimidator batteries. The DEKA INTIMIDATOR is an AGM (absorbed glass mat) dual-terminal battery that is completely spill proof and leak proof for the roughest off-road adventures and provides added protection for sophisticated electronic equipment.

The Deka Intimidator comes in group size 34/78 and is 12 volt, 750 cold cranking amp, advanced technology battery. It weighs approximately 42.5 pounds. It includes handles and has flush manifold vented covers. It is also a dual terminal universal design. We also carry the group 34 with marine posts and studs. We also have a group 31 with stainless steel stud terminals. The group 31 is rated at 800 cold cranking amps.

Here is a list of some of the features of the Deka Intimidator battery:

100% maintenance-free eliminates need to check fluid levels
Electrolyte absorbed by micro-porous glass separators eliminates acid spills and terminal corrosion
Tightly "packed" construction and calcium reinforced grids provide greater resistance to shock and vibration
Faster recharge than conventional batteries allows for faster turnaround times
Sealed construction provides added protection for sophisticated electronic equipment
Easy fit and efficient design allows for easy installation in more applications
Superb dual purpose design delivers great starting and deep cycle service
Highly porous separators lowers resistance and increases power
Computer-cast power path grids assures highest quality and optimum performance

The capability of any battery depends on the weight and formulation of the active materials and the active surface area. Flat plate designs offer more efficiency because they use all of the available volume for active material and head space (the space above the cells that retain gasses waiting recombination). In contrast, the spiral "6 pack" design has less internal volume available due to the voids between each cylindrical cell. The "cube" type design's complete use of internal space allows for a better fit into more applications with less retrofit, while providing maximum power.

MARINE/RV DEEP-CYCLE BATTERIES - The Dominator Gel batteries offer many significant changes over conventional lead acid batteries. Because there is no electrolyte to leak or spill out of the battery, the Dominator Gel can easily be installed in hard to reach locations. There is no need to check fluid levels. The Dominator's gelled construction also eliminates vibration damage to the plates. The Dominator Gel even works under water. Here's a summation of the features:

Longer deep cycle life
More operating/trolling time
Faster recharge/longer life
Ideal for remote locations

There is a handy chart in PDF format that may help you decide what your needs are. You can find out more information about the Deka Intimidator (AGM) and Dominator (Gel) by visiting their website. If we can be of help giving you more information or if you want to purchase a Deka battery from us, please use the contact information below to reach us.

Return to top

---

Smith Auto Electric
12 South 3rd Avenue
Yakima, Washington 98902
USA




---

Telephone (509) 453-8275
Toll Free (800) 822-0819
Fax (509) 453-8294
[email protected]

---




---




---

---

The internet store page is maintained by Matt Louis.