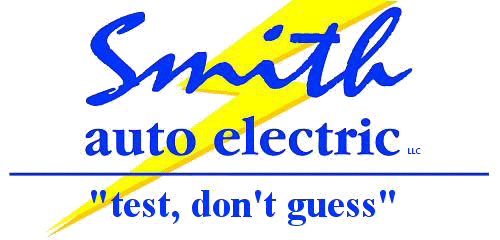 Auto Electric Restorations





In recent years, the restoring of classic vehicles and farm tractors has become a popular hobby with many people. Many of the problems involved in a restoration project involve electrical components. Old generators and starters suffer from many years of exposure to the elements and can be badly rusted and have worn or inoperative parts, such as bearings and brushes. In many cases these units can be cleaned up and brought back to OEM specs.

At Smith Auto Electric, we have many years of experience in the electrical rebuilding industry and many connections for getting hard to find parts. We can take hard to find units, rebuild them and find the necessary parts to make the restoration last for many years. We make the units look just like they did when they were new.

Other areas that we may be able to help with is making CUSTOM SPEEDOMETER CABLES for older vehicles. In some cases, we may be able to utilize your existing ends to get you back and running when parts are no longer available. We can also make ratio boxes to correct speedometers that do not read correctly due to tire or rear end changes. Another area we may be able to help is if you have an old 6 volt starter that needs to be converted to a 12 volt or you need to replace an old generator with a more modern alternator system. These are only a few of the services that we offer at Smith Auto Electric. Good luck on your restoration project.

Return to top

---

Smith Auto Electric
12 South 3rd Avenue
Yakima, Washington 98902
USA




---

Telephone (509) 453-8275
Toll Free (800) 822-0819
Fax (509) 453-8294
[email protected]

---




---




---

---

The internet store page is maintained by Matt Louis.